Leeds Community Mental Health Transformation

Visible provided leadership around introducing and embedding trauma-informed practice in the new Community Mental Health Hubs. The needs of adult survivors of childhood sexual abuse and other forms of abuse/oppression had not been well met in community settings. Visible has been able to offer meaningful work around the necessary culture change required, through e.g. changes to job descriptions, practice guidance around working with disclosures of past abuse; facilitating a more reflective working culture; and ensuring that psychologically safe, trusting relationships ground all other mental health interventions.
Improving access to healthcare settings

Extensive anecdotal evidence, backed up with the limited data we have, tells us that adults who've experienced childhood sexual abuse can really struggle to get their healthcare needs met. Making appointments; meeting with professionals; and undergoing consultations and examinations that involve physical touch can all feel overwhelming and impossible.
Building on pioneering work done with nurses at the Leeds Continence, Urology & Colorectal Service

Visible works with a range of healthcare providers, including Community Dentistry and GP Practices, with the aim of making all healthcare settings accessible to adult survivors.
Policy Statement Sign Up

Visible is about giving organisations and practitioners everything they need for doing what they realistically can to  help survivors of child sexual abuse.
Podcast: Visible Voices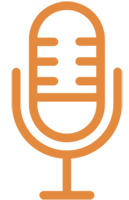 Members of the Visible Reference Group discuss their experiences in this series of podcasts.
'Being a member of Visible SG means I am up to date with changes and research in this fast-moving field. I can both share and hear about emerging best practice. Keeping touch with adult survivors means our work is always service user led.'